Today's settlement is a clear message to schools: parents will not stand idly by as schools trample on their right to raise their children
The Center for American Liberty is proud to announce a settlement in Konen v. Spreckels Union School District resulting in a $100,000 payment by the school district to Jessica Konen and her daughter, Alicia.
Jessica Konen filed this lawsuit to defend her parental right to raise Alicia. Jessica demanded justice from a school that socially transitioned Alicia to a new "gender identity" without so much as notifying Jessica of the process.
Today, Jessica and Alicia finally received justice.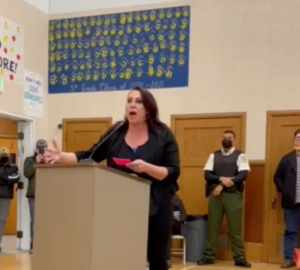 This is a huge win for Jessica and Alicia, and it's also a win for parents across the country. Increasingly, schools are pushing radical gender ideology on young students and socially transitioning vulnerable children—without parental notification or consent.
Parents have a fundamental right to direct the upbringing of their children. Parental Secrecy policies, as employed by the Spreckels Union School District and by schools across the country, unconstitutionally rob parents of that right.
In Alicia's case, her school fostered her identification as a boy, gave her articles on how to conceal her new gender identity from her family, and put her on a "Gender Support Plan" that instructed school staff to refer to her by a male name and male pronouns and to let her use the unisex teachers' restroom—all behind Jessica's back.
What happened to Jessica and Alicia is happening across the country. That's why their victory is so important. Jessica and Alicia's courage to come forward and tell their story continues to inspire more parents to file similar lawsuits fighting back against schools' intrusion on parental rights.
These violations of parental rights must be stopped. Jessica and Alicia's settlement serves as a critical check on one school district and as a warning to others: parents will not stand idly by while schools trample on their right to raise their children.