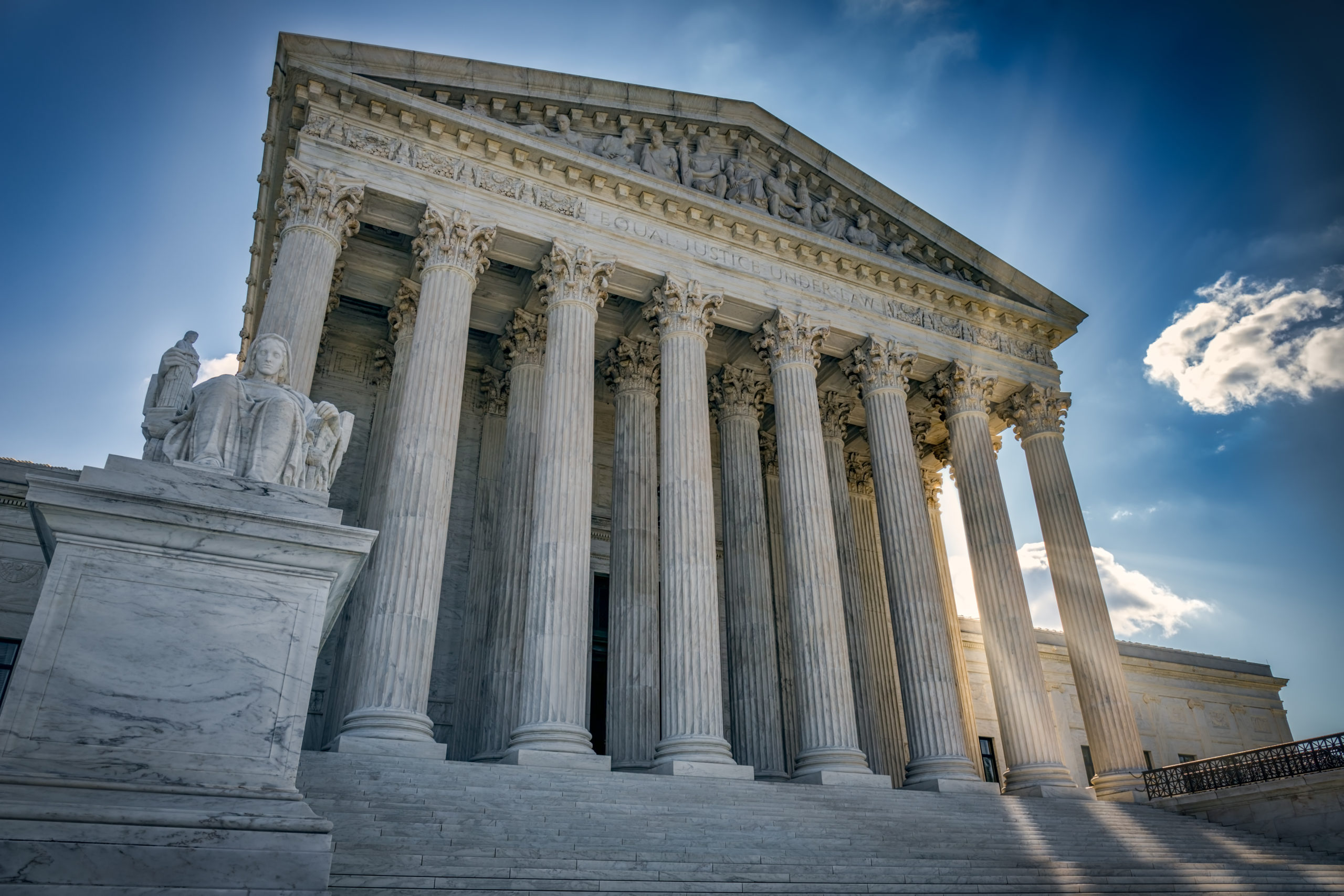 The Center for American Liberty Scores Third SCOTUS Victory in 2021
Governor Gavin Newsom has lost again at the United States Supreme Court. Late Friday night, the Court granted injunctive relief in the case of Tandon v. Newsom. This is the fifth time in a matter of months that the Court has ruled against Governor Newsom and rejected analysis from the Ninth Circuit—See Harvest Rock Church v. Newsom, South Bay United Pentecostal Church v. Newsom, Gish v. Newsom, Gateway City Church v. Newsom, and now Tandon v. Newsom. And this latest decision marks the third SCOTUS victory for the Center for American Liberty (South Bay and Gish previously).
Working in conjunction with Eimer Stahl LLP, the Center for American Liberty filed suit challenging Governor Newsom's infamous "Blueprint" to reopen California that unconstitutionally burdened religious expression. At the crux of the lawsuit was Newsom's disparate treatment of at-home religious gatherings, which Newsom arbitrarily limited to three households while permitting secular gatherings in other settings to take place in significantly higher numbers.
And last night, the Court affirmed that the First Amendment prohibits the State of California from discriminating against religious expression.
The Court ruled that California's regulation of at-home religious gatherings was "not neutral and generally applicable, and therefore trigger[ed] strict scrutiny under the Free Exercise Clause." The Court explained, "California treats some comparable secular activities more favorably than at-home religious exercise, permitting hair salons, retail stores, personal care services, movie theaters, private suites at sporting events and concerts, and indoor restaurants to bring together more than three households at a time."
"Here, in the case of a rule banning different families from gathering in a private home to pray together, the Court recognized that any time the government burdens religious activity with special rules, it must bear the burden of strict scrutiny, and in this case, it could not meet that test. We are grateful that the First Amendment rights of our clients were recognized by the Court in overturning the 9th Circuit," said Harmeet K. Dhillon, CEO of the Center for American Liberty.
As a result of this latest victory at the Supreme Court, Californians may resume hosting prayer meetings and Bible studies in their homes.