Natalie Allen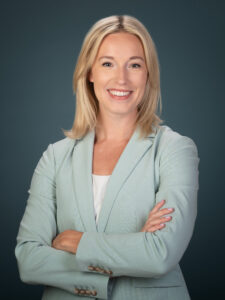 Natalie Allen serves as Communications Director at the Center for American Liberty.
Prior to joining the Center for American Liberty team, Natalie managed legislative communications efforts at Alliance Defending Freedom. She also served as a paralegal on Alliance Defending Freedom's litigation team and as a grassroots associate at Heritage Action for America. A native Virginian, Natalie graduated from the University of Virginia in 2015. She earned a masters in Public Policy from Liberty University in 2023 and holds a Paralegal Certificate from George Mason University.
Natalie lives in Colorado Springs, Colorado with her husband, a U.S. Army Engineer Officer, and their rescue pup Sadie, a constantly-shedding Great Pyrenees.
Natalie Allen