Lauren Curry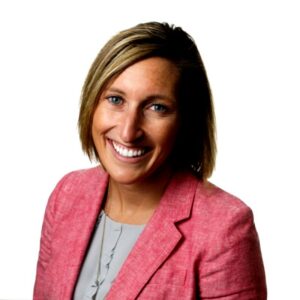 Lauren Curry serves as Philanthropy Director at the Center for American Liberty.
Lauren joins the Center for American Liberty team with over 12 years of marketing and development experience throughout the nonprofit sector. Lauren's strength in relationship building and brand development has given her the opportunity to grow her career working for organizations that share in her passions. Lauren's belief in conservative values and the protection of rights for all brought her to the Center for American Liberty, where she looks forward to preserving these values in a fair and free country.
Lauren, a graduate of the University of Nebraska-Lincoln, is an avid sports fan and enjoys being active and spending time with her husband and 6-month-old Golden Retriever, Penny, while also being the fun aunt to her 15 nieces and nephews.
Lauren Curry