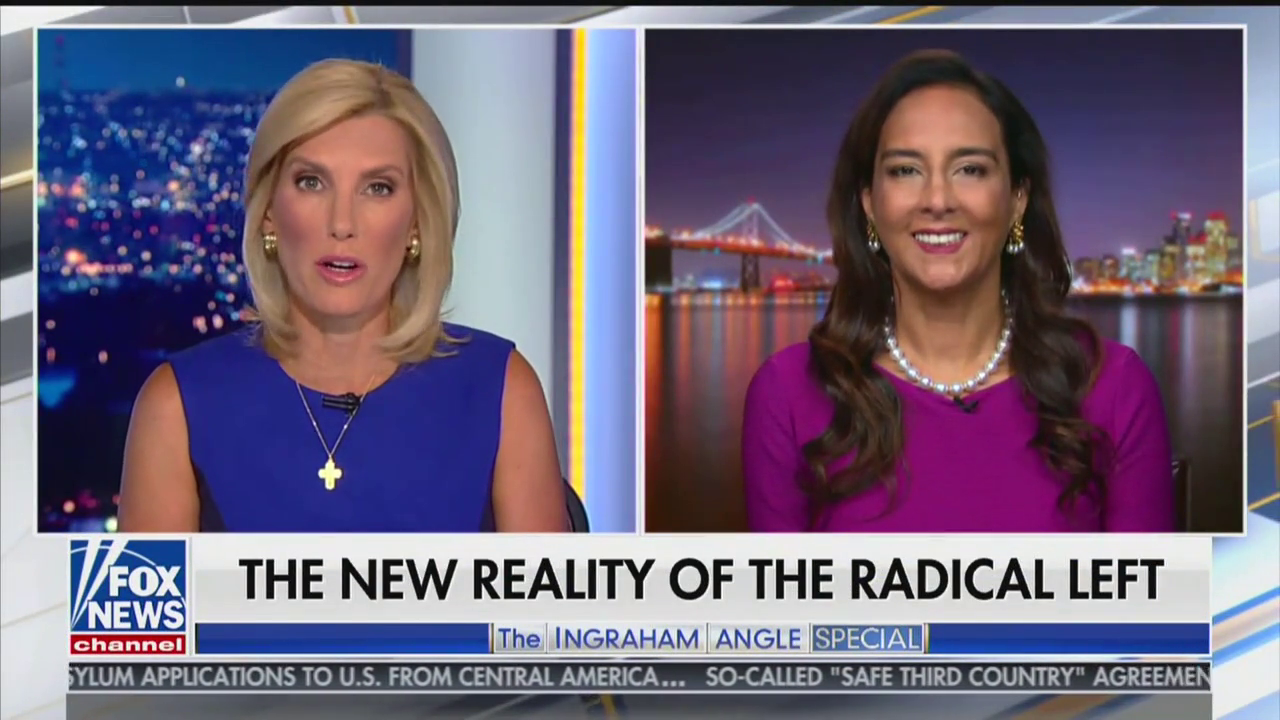 On July 26, Harmeet Dhillon joined Laura Ingraham to discuss the radical left and Antifa.
From Dhillon:
"We've begun to see this type of political violence in the streets that Andy talked about. Dating back to the 2016 election, there was a major riot in San Jose after then-candidate Trump spoke during the election. And the purpose of that was to intimidate Trump supporters and prevent them from feeling comfortable coming out to vote, and they succeeded. I heard from countless people who attended that event saying they'll never go to a political rally again, because they don't want to be assaulted. What's important about that Laura is that the mayor of San Jose enabled that. We're seeing the exact same behavior in Portland. A couple of days ago, the mayor in Portland gave a press conference trying to explain and obfuscate and apologize…These assaults have occurred in Portland several times over the last couple of years.The results have always been the same. No arrests, certainly not any of the Antifa people."
To see the whole video, click here.